Regular price
$399.99 USD
Regular price
While Supplies Last Price
$399.99 USD
Unit price
per
Limited Offer
Sold out
Current lead time: ~6 months from date of purchase.
Share -> Mail Your Saw - Ripsaw Performance Overhaul - Select a Saw by RIPSAW
View full details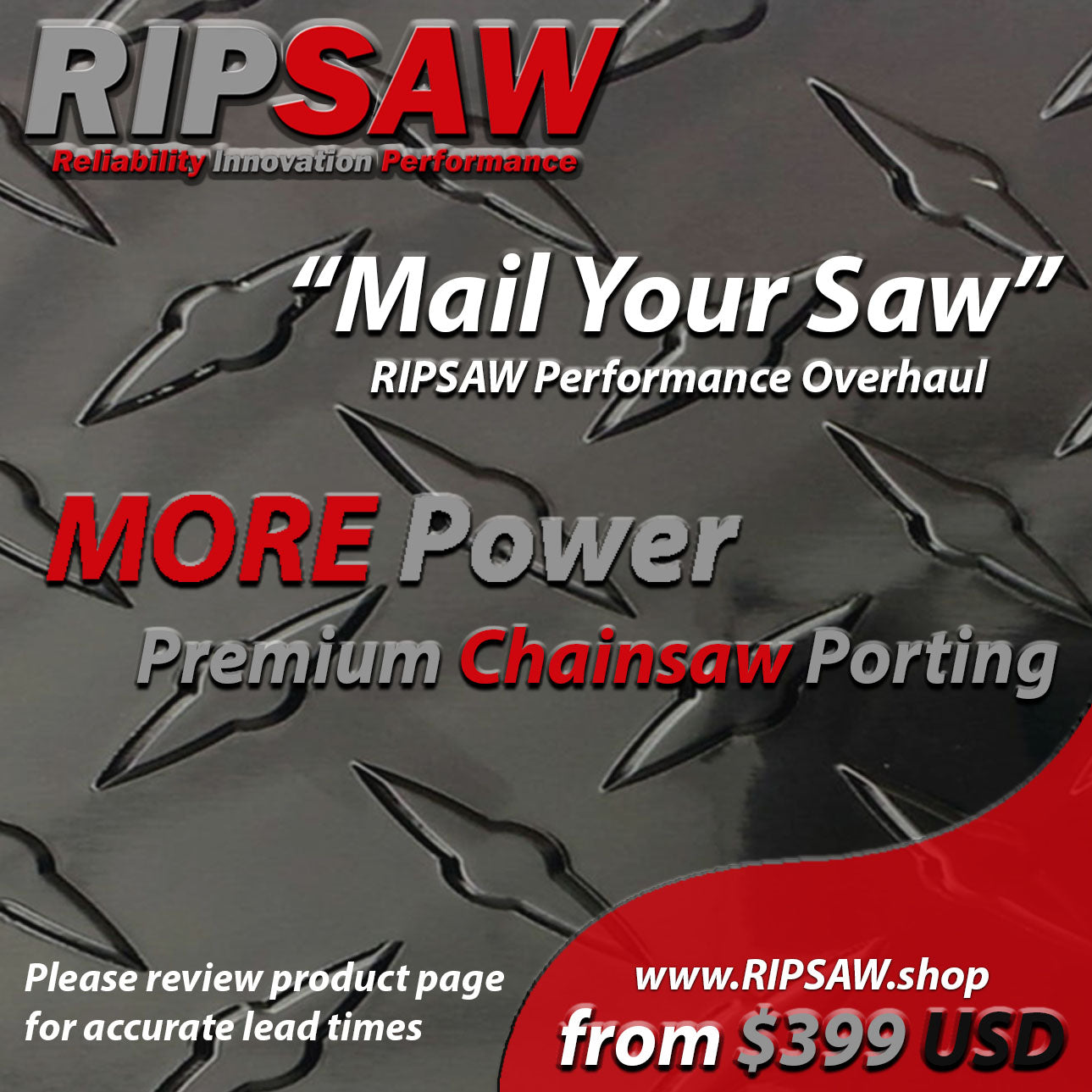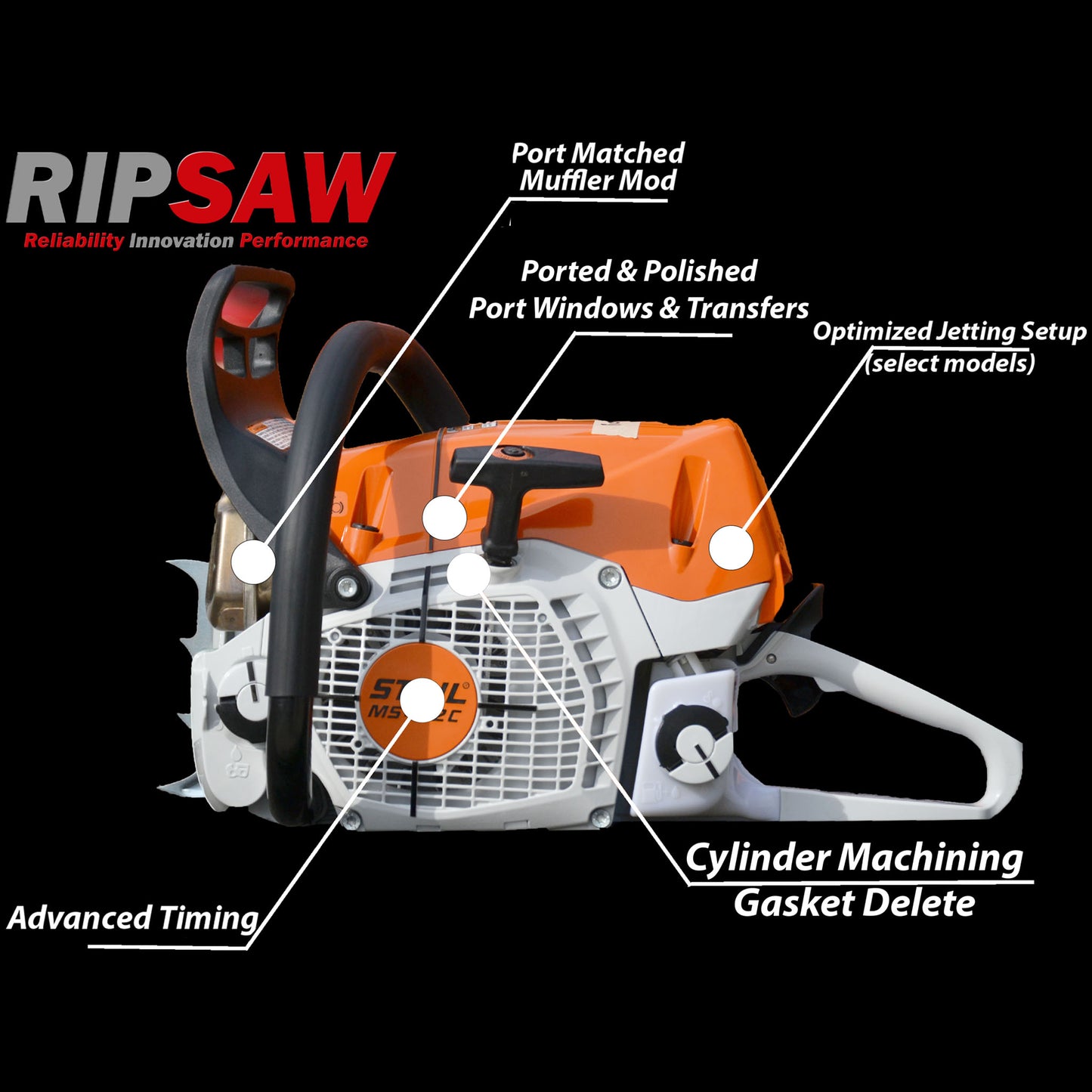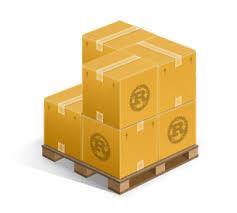 372xp
Over all the guys did ma great job with my saw. Love the new 395 sound. Snappy feel, I think it's going to be a fun saw.
Only thing I wasn't a fan of was. I called them and told them I was missing the bolt that holds my chair brake guard on. And if they could replace it for me while they worked on my saw. When I got my saw back there was a piece of paper in the box telling me the missing bolts they found. Like really, that's what I called u for. I feel they missed out going the extra mile for their customer.
Couldn't be better
Sending my saw in to get the overhaul is 110% worth it.... now by far the best saw I own
Stage 1
Had my ms310 in for a stage 1 woods tune. This is my firewood go to saw. It always ran good but now it is even better.
MS 461 - Complete overhaul
WOW.
What an amazing saw it has become. The team at Ripsaw have done a wonderful job. Amazing power gains and throttle response.
Vustomer service is also very good.
Satisfaction guaranteed
Stihl 261cm portjob
Can't thank the guys enough at RIPSAW for there A1 service and work they did on my Stihl 261 it's a little hotsaw I plan to have others sent in the future keep it up fellas!